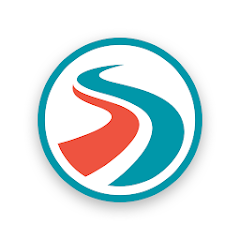 GasBuddy
GasBuddy is an application where you can find and pay for Gas and Fuel at a cheaper rate. There are millions of people who have already joined the application. Users will get the free GasBuddy card and never have to pay the full price of the gas at the pump again. It is the best way to save on every gallon at a different gas station. You can pay with this card as it will work at a different gas station. So, use it anywhere and anytime and get the chance to save a few bucks.
You can find the best prices with the station map and search for the station map that offers you the gas at the best prices. Users can even search for the different types of fuel, midgrade premium, diesel, regular, UNL88, and others. In addition, you can sort the application based on location, cost, and price.
Users can even get several gas rewards if they turn on their daily purchases. You can even choose any application, shop in the app, and get the cashback from there.
Features
Get gas at a low price- If you have the free GasBuddy fuel card, you can choose it and pay for it. It will help you save every gallon, which will be available at different stations. It will work on different stations, so you can dull up anywhere and save for it. Through the card, you will be able to save money per gallon.
Track driving habits-If you want to save money on fuel, you need to keep track of your driving habits and drive smart. The location of your trip will be shown in the background. In addition, there will be an in-app drives program that will help you learn how to drive efficiently and save gas and money.
Report the gas prices- You can give your fellow drivers a heads up and tell them about its deals. It will report the fuel price from a different fuel station you love. You can get the report on basically every fuel, no matter what type of fuel your vehicle has.
Find gas- There will be a station map that you can consider that will even help you in finding the best prices with the map. You can search for the different types of fuel, midgrade, regular, premium, diesel, or others. You can sort your location, price, or cost and then find the one station that will be according to your needs.
Fuel Insights- The Fuel Insights tool on GasBuddy displays historical location-based fuel price trends. Use it to compare rates in your location to those in other metro areas and to see how they have changed over the last week, month, or year.
Pros:
Keep track of your driving habits
Get the gas rewards
Find the best prices of gas with the help of a station map.
Use the GasBuddy app anywhere and anytime you want.
Cons:
Premium is not worthy
Paying with GasBuddy does not build credit.

Conclusion
GasBuddy is one of the best platforms you can consider downloading; that does offer you several different rewards, keeps track of your driving habits, finds you the best gas, and even help in save money. So, if you want to save some money and gas, it is the best application you should download!