Google Home App
Google Home is an application that helps you set up, manage and control your Google Wi-Fi, Google Home, Chromecast device, and many other compatible devices connected with your home products. You can have one view of your house from your mobile phone. Google Home is the application to handle home products, such as cameras, lights, thermostats, and many more.
It has an easy user interface, making it easy for a person to access it. You can use the Home tab, which gives you a shortcut for things you do most with the app, such as dimming the lights, starting the movie, or playing music. It will become so easy for the person to handle everything. It is basically designed to check the status of your home.
Version: Varies with device

Features
Notifications- With Google home, you will get notifications of various applications. You can select the application from which you want to get it, and then you will be notified if there is any problem or if you need to update it. You can check the home anytime and see the recent events. If there is anything important that is going to happen, then you will get notified of it.
Quick Action- Now, you can control everything with just one app, and when you notify of everything, you can take quick action for it. For instance, if an application has a problem, you can rectify it easily.
Easy to control- Another feature of using Google Home is that it is quite easy to control. It is an easy user interface that makes it easy for the user to understand how to use it. Furthermore, the person will get notified about each and everything. You can even set-up the Google Wi-Fi or Nest Wi-Fi with Google Home. You can even run a speed test and know to share the Wi-Fi password with friends and family.
Google Assistance- Users can even manage the Google Assistant setting from the application. You can customize it the way you want to so that it will become easy for you to handle the Google Assistant. However, there are some in-built options; you will have to check only.
Presence sensing- Once you set up the device, then through this application, you will also be able to know or detect whether there is someone in your house or not. It is the best way through which you can understand better and enjoy it.
Pros
It has a simple and user-friendly interface. It is easy for the person to use the Google Home app, and it has never been easier. You enjoy controlling the compatible devices in your home through one application.
Google Home does protect your privacy and information. You can delete your information manually or choose the automatic option.
Cons
Not as compatible as the other devices.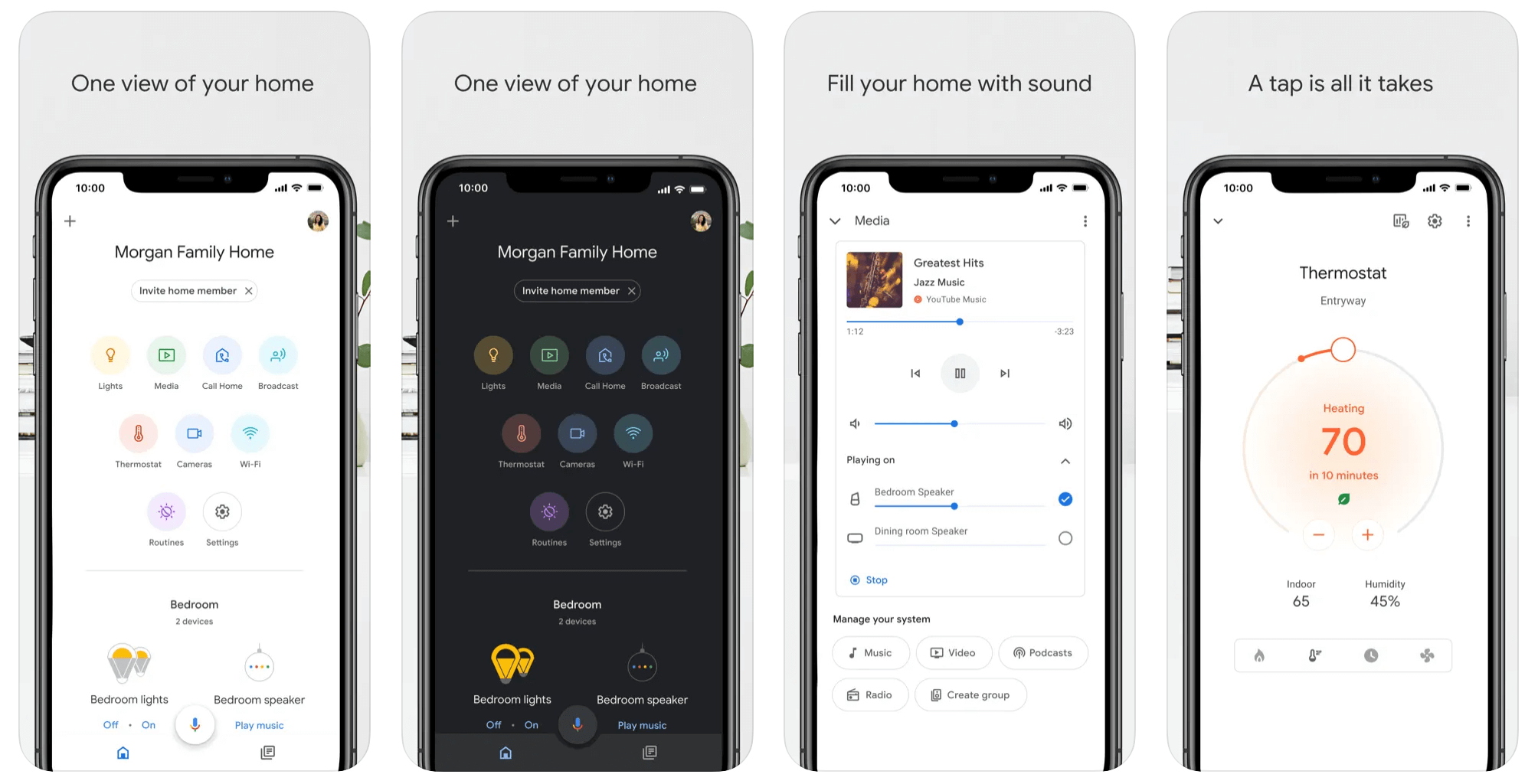 Conclusion
Overall, Google Home is a good application that you can use to make your life a bit more convenient than it is now. You can easily understand how it works and access several things and information with just one simple command.