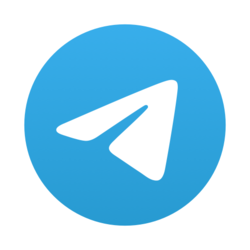 Telegram App
Nowadays, no one is not aware of the Telegram messaging application. It is a widely used application because of its security and encryption. It also is helpful in large group chats with amazing features. The telegram is a self-owned application that makes it one of the most appealing services to use. The application is compatible with iOS, Windows, Mac, Linux, and Android. One can browse telegram even on the web browser. It is founded by Russian entrepreneur Pavel Durov and is free to use service.
Downloads: 1,000,000,000+


Developer: Telegram FZ-LLC
Latest Update
Telegram's latest version comes with lots of new features and updates. If you have not updated the new version, go to the play store and click on update. In the latest version, you will see an increased speed of the download, which sends files up to 4 GB.  Earlier, there were a few bugs that are now fixed in the new update. You will also see the chat preview on scrolling through the application.
Features
The telegram can help you with the latest and fastest messaging worldwide. This is because it has wide networks in the market.
The application can be installed and used on various platforms if you want. For example, you can also install it on your android, iOS, tablet, and computer.
When you access the telegram, you will get the opportunity to download and send big files. Moreover, the chat on your application does not require space on your phone as it is stored in the cloud.
The telegram has a mission to keep your data secure and safe. The data you send or receive is fully encrypted and decrypted when they reach you.
You don't have to pay for this application as it is free to use. This is an open sources application and can be used by anyone.
One can create large groups and share documents, images, and music with anyone. It is a perfect online chatting tool.
It has a simple and easy-to-use interface as you can open and create your account. After this, you can use it simply.
Pros
Fully Encrypted. The application is fully encrypted; you don't have to worry about your data as it is secured end-to-end.
Self Deletion Of Messages. If you are chatting secretly, then you can enable self-destruction. This will help you delete the messages after some time.
Send Big Files. With this application, you can send a file that is more than 2GB. It is the only application that provides this facility.
Cons
When you join the telegram, it notifies other people in your contact. This can be a disadvantage as you if you don't want anyone to see whether you are using the application or not.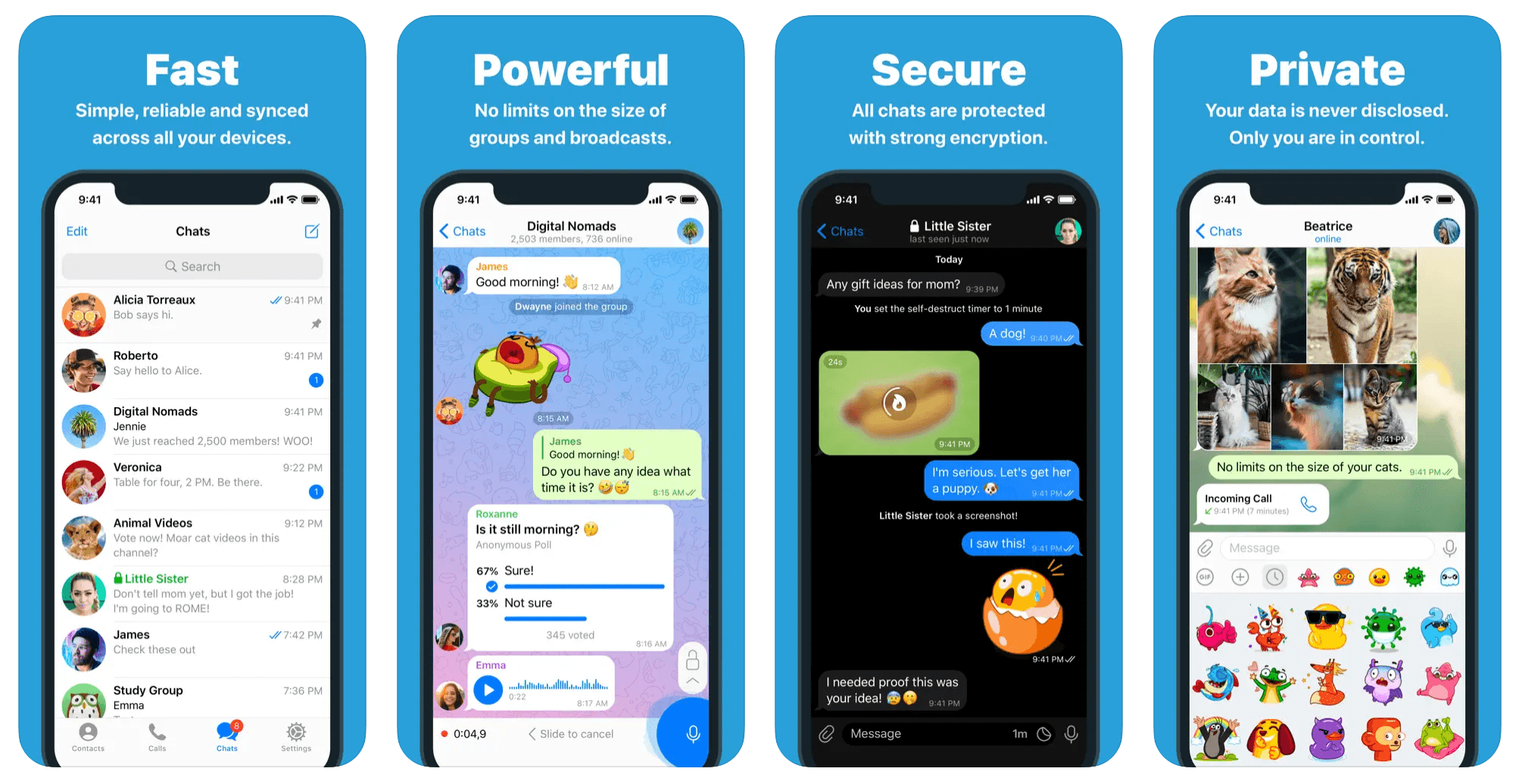 Telegram is one of the best services if you want to join large group chat and transfer big files. So if you are going on a trip with large videos, don't worry, you can send them to your friend by telegram. You must download the application on your phone or whatever device you have. Go to your operating system's application store and download the app.